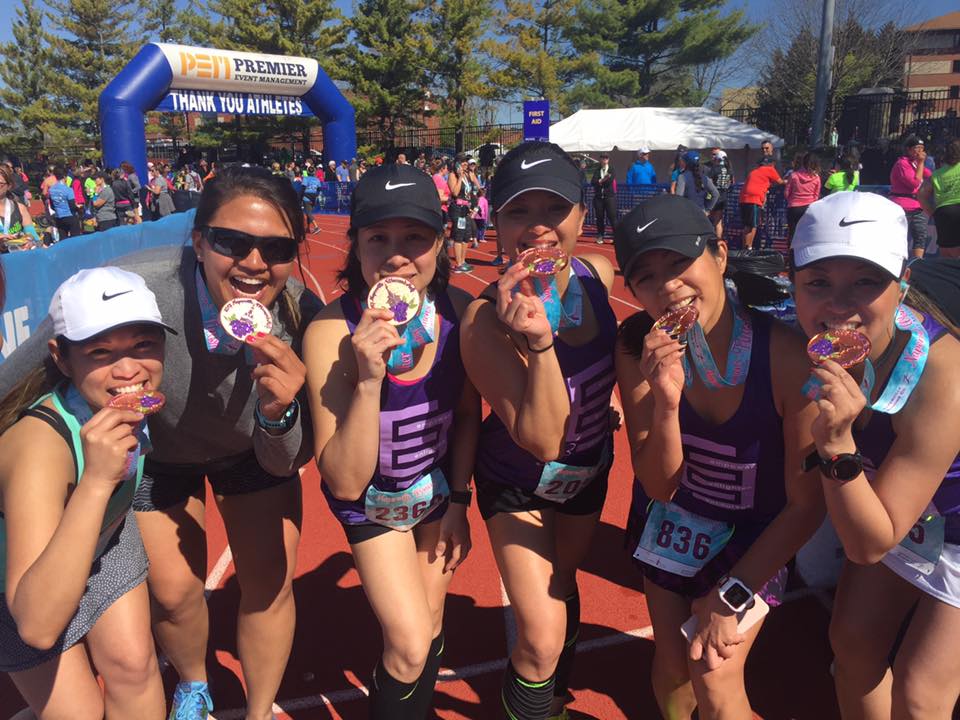 Race Entry Fees
Date: Sunday, April 28, 2019
Start / Finish: North Central College
Benedetti-Wehrli Stadium
455 S Brainard St, Naperville, IL 60540
Entry slots open at $1.00 each. When all of the available $1 slots are filled, the lowest price available will be $5.00, and so on in $5 increments until the standard entry fee is reached. This provides athletes the opportunity to register at some crazy price breaks, as we'll be discounting over $17,500 worth of entries to kick off our annual event!
Registration will be capped at 5,000 total participants!
The quicker you pay, the cheaper you play!
READ UP BELOW FOR HOT TIPS on getting one of those deeply discounted slots.
Active.com recommends logging in or creating your Active.com account, before registration starts. This will save you time during the registration flow.
Once you select "Register Yourself" and the form questions load, your slot is officially reserved. You then have 15 minutes to complete the registration process or the discounted slot will be opened for another athlete and you will have to start the process over by reselecting a category.
Go right for a $15 or $20 dollar slot as most of the athletes will be vying for the $1, $5 or $10 slot.
If you receive a "You're in the queue" pop-up after selecting a category, refresh your browser instead of waiting in the queue.
Use a desktop or laptop computer instead of a smart phone for best results.
The highest online registration rate for the Half Marathon is $100, and for the 5K is $50.
Race weekend registration – if we are not sold out prior to race weekend – will cost $100 for the Half Marathon and $50 for the 5K.
That's it – GOOD LUCK!
Lost race numbers are not replaced. You must re-register. Entry fees are non-refundable unless you purchase registration insurance via Active.com at checkout. Please read our event Terms & Conditions if you have any questions prior to registration for this event about refunds, deferrals or transfers.
To find out if you are already registered please go to Active.com (note: you may not appear in the event participant search if you opted out of the public search – please login to your Active account to retrieve your information)
Discounted Slots
Slots available at each price:
2019 Naperville Women's Half Marathon
$1.00 – $60.00 Slots
$65.00 – 300 Slots
$70.00 – 300 Slots
$75.00 – 300 Slots
$80.00 – 300 Slots
$85.00 – 300 Slots
$90.00 – 300 Slots
$95.00 – 300 Slots
$100.00
Slots available at each price:
2019 Naperville Women's 5K
$1.00 –$30.00 Slots
$35.00 – 200 Slots
$40.00 – 200 Slots
$45.00 – 200 Slots
$50.00
All Pre-Registered Naperville Women's Half & 5K Participants Receive:
Naperville Women's Half & 5K Shirt
Finisher Medals for the Half Marathon and 5K
Bib Tag Timing provided by ChronoTrack
Complimentary Food, Refreshments & Entertainment at Post-Race Party
Receive Your Bib By Mail (Optional)
Athletes wishing to receive their race bib by mail may now take advantage of this easy option and never leave home!  For just $25.00 you can receive your race bib in the mail two weeks before the action begins at the 4th annual Naperville Women's Half Marathon & 5K Road Race!  This is an option on your Active Registration.   This mail option will end on Friday, March 15, 2019 in order for us to process your request!  Please note, that athletes choosing this option will have to pick up their race shirt and goodie bag at Naperville Running Company on Friday, April 26th or Saturday, April 27th.  Or athlete's will be able to pick up those items at the post event party after the event is completed.  (No shirts or Goodie Bags will be given to an athlete without having their race number in hand!)