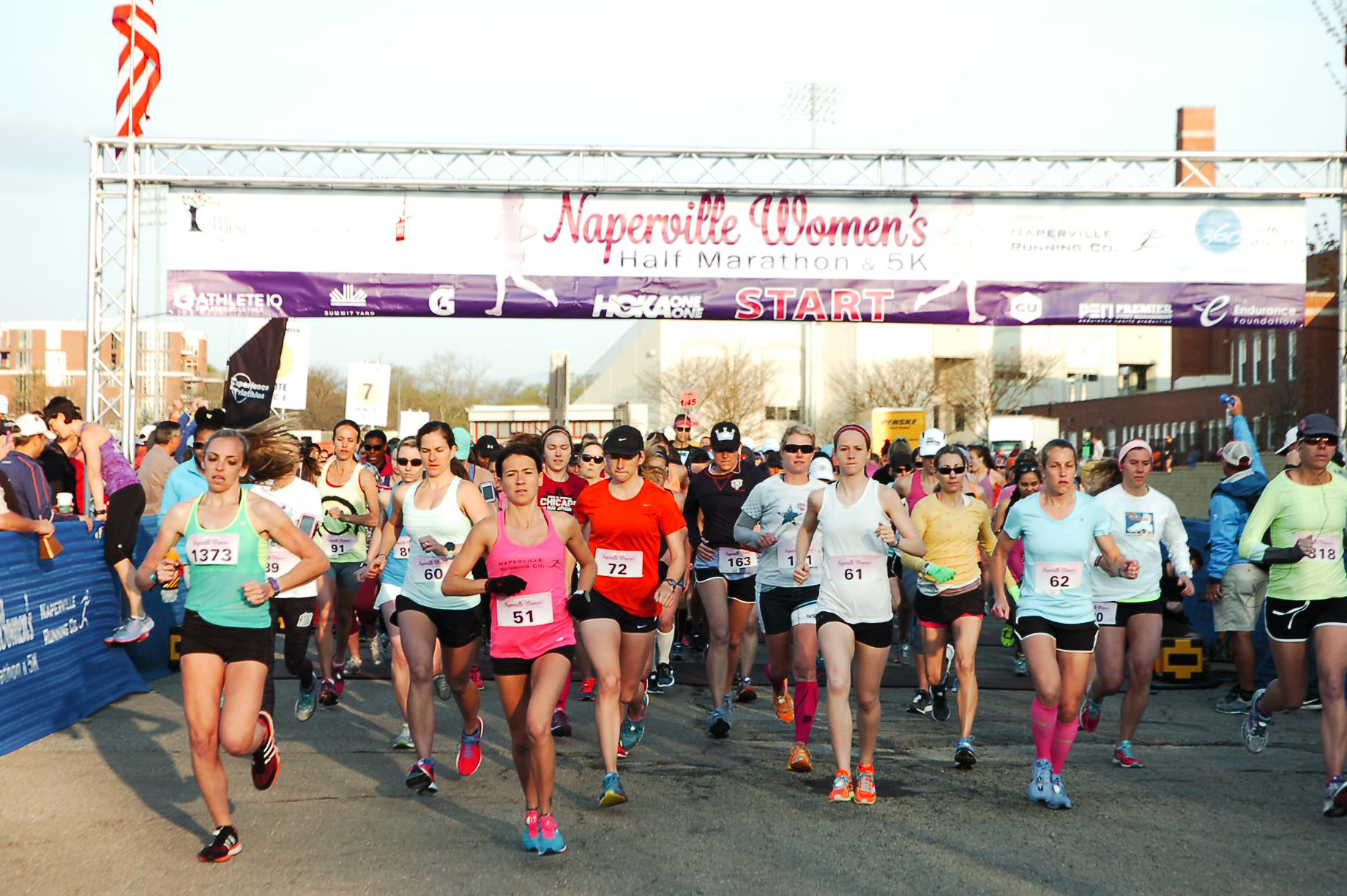 On Sunday, April 28, 2019 the City of Naperville will play host to the newest community event for female runners of all ability levels with the 3rd Annual Naperville Women's Half Marathon and 5K presented by Naperville Running Company at Naperville Central College. This unique format, offered to women only, will again turn the streets of Naperville into a show of force as the fitness movement continues to expand because of their involvement.
The event features competitions for all ability levels of running or walking in either the Half Marathon or 5K.
The Naperville Women's Half Marathon starts at 7:00am and the 5K starts at 7:45am from the campus of North Central College. Runners and walkers will travel through some of the most famous neighborhoods and boulevards in the city, as the event cruises through areas like downtown Naperville, Fifth Street Station and of course the North Central College campus.
All Pre-Registered Naperville Women's

Half Marathon

&

5K

Participants Receive:
Naperville Women's Half & 5K Shirt
Finisher Medals for the Half Marathon and 5K
Bib Tag Timing provided by ChronoTrack
Complimentary Food, Refreshments & Entertainment at Post-Race Party
Receive Your Bib By Mail (Optional)
Athletes wishing to receive their race bib by mail may now take advantage of this easy option and never leave home!  For just $25.00 you can receive your race bib in the mail two weeks before the action begins at the 4th annual Naperville Women's Half Marathon & 5K Road Race!  This is an option on your Active Registration.   This mail option will end on Friday, March 15, 2019 in order for us to process your request!  Please note, that athletes choosing this option will have to pick up their race shirt and goodie bag at Naperville Running Company on Friday, April 26th or Saturday, April 27th.  Or athlete's will be able to pick up those items at the post event party after the event is completed.  (No shirts or Goodie Bags will be given to an athlete without having their race number in hand!)